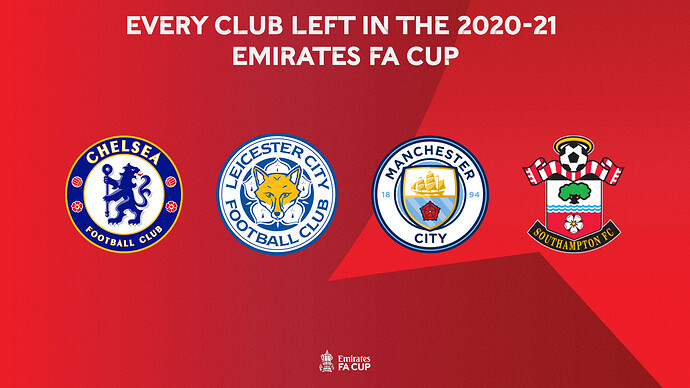 After six rounds of action-packed, gruelling football, only four teams remain in the 2020/21 FA Cup. And on Saturday, one of the places in the final of the competition will be up for grabs as Chelsea get ready to take on Premier League rivals Manchester City at wembley.
Leicester City and Southampton meet at Wembley Stadium on Sunday evening in the second of this season's FA Cup semi-final ties.
Semifinal Fixtures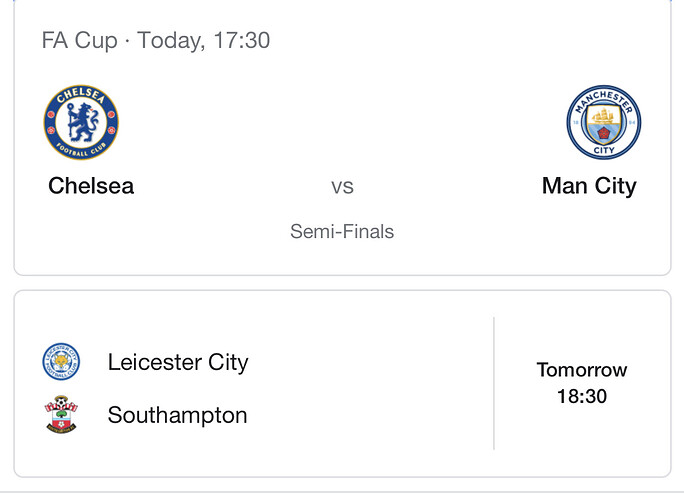 Plenty of exciting action in the FA Cup this Weekend! Join in the discussion and share your views on the best and worst matches and anything in between.