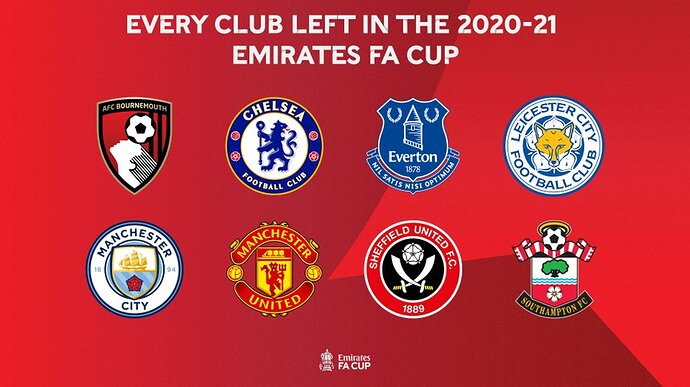 It is FA Cup time again, as the quarterfinals see plenty of huge Premier League teams collide for a spot in the semifinals of the famous competition.
Everton v. Manchester City and Leicester City v. Manchester United look set to be classic FA Cup quarterfinals, while a South Coast derby sees second-tier Bournemouth host Southampton and red-hot Chelsea host Sheffield United.
Will there be upsets? Which teams will reach the semifinals at Wembley in April?
FA Cup Quarterfinals fixtures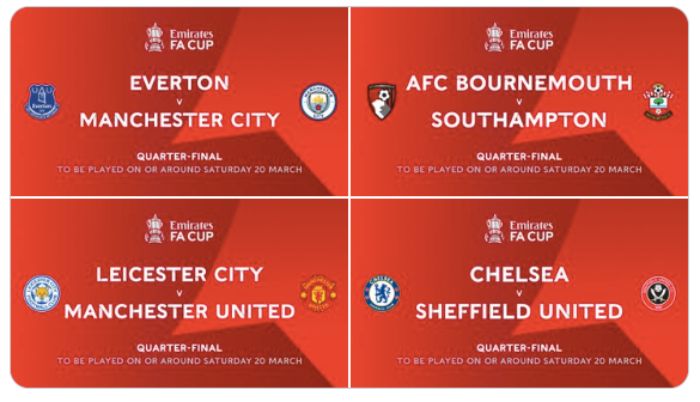 Plenty of exciting action in the FA Cup this Weekend! Join in the discussion and share your views on the best and worst matches and anything in between.