The 3rd Round of the English FA Cup kicked off on Friday.
Liverpool and Wolverhampton Wanderers booked their place in the Emirates FA Cup fourth round on Friday night, as they both overcame Premier League opposition to progress in the competition.
There are still lots of tasty fixtures amongst English top clubs.
In this thread we will be covering fixtures of Round 3 from 8th to 11th of January. A total of 31 matches.
English Top Clubs FA Cup Fixtures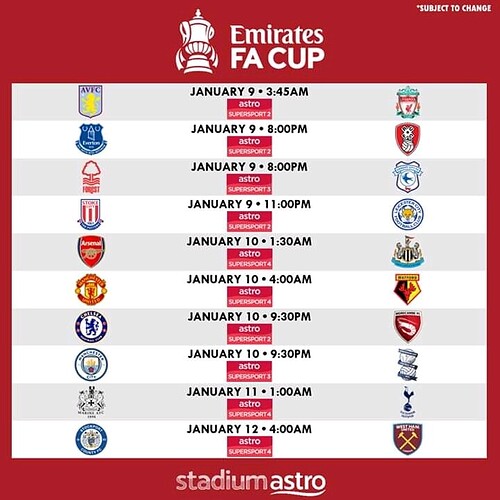 Plenty of exciting action in the FA CUP this weekend! Join in the discussion and share your views on the best and worst matches and anything in between.