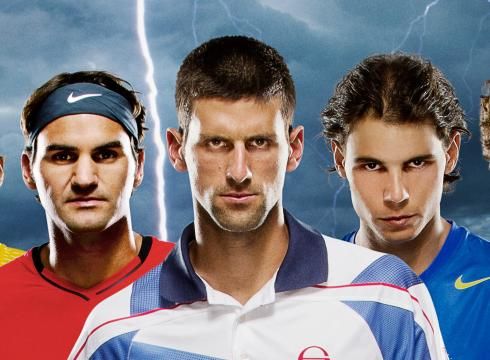 In Men's tennis we are witnessing never before seen dominance of 3 GOATs. Since 2010 34 out of 41 Grand Slams have been won by Big 3. 5 out of 10 years, Nobody other than Big 3 managed to win a grand slam title.
Even more amazingly, Since Federer debuted in 2003, Big 3 have won 56 out of 67 Grand Slams played so far. Federer has won 20, Nadal 19 and Djoker 17. They also won last 13 Grand Slams among them.
They have ruled Aus & French opens, snatching 14 of the last 15. They got 15 of last 17 Wimbledon titles too.
In last 11 years Men's Tennis has seen only 6 athletes winning Grand Slams. (While in Women's Tennis there have been 20 different Grand Slam winners.) Only 3 other managed to win a grand slam title in last 11 years. Andy Murray won 3, Wawrinka 3 and Marin 1.