Cristiano Ronaldo is sporting a new hairdo upon returning to practice on Tuesday.
Known to adopt various hairstyles throughout his career, the footballer teased his fans with a sleek hairdo with his hair running down below his eyes.
He also sought approval of his new avatar from online fans - Approved?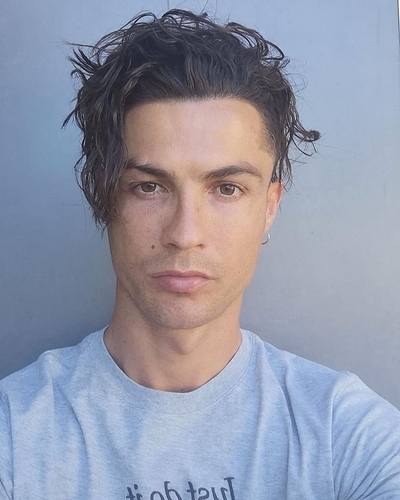 Do you approve this new look? Share his hairstyles over his career that were your favorite.