Deepak Chahar has announced his arrival on Big Stage on No uncertain terms. With a modest performance of Best Ever Figures in an International T20 game. He sent back 6 Bangladesh batsmen for only 7, Yes 7, runs in trifle matter of 3.2 overs in just concluded 3rd match of Ind-Ban T20 series.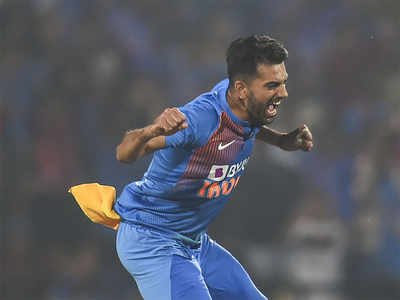 He did it with the help of a hat trick on last ball of 18th and first two of 20th. Then he ran out of batters to get out with 4 balls to spare. Poor chap!

Till date only 4 instances have been recorded in T20Is where a bowler managed to scalp 6 batters. Ajantha "CarromBall" Mendis managed it twice. And Yajurvedra "Arnold" Chahal is the only other one. Mendis got them at 6/8 & 6/16, Chahal had them at bit costlier bargain of 20.