The teams that qualified for the 2020/21 Champions League round of 16 was confirmed as the group stage reached its conclusion yesterday on December 9th.
Teams that Qualified for Round 16
Those that progressed as group winners will take on runners-up from other groups.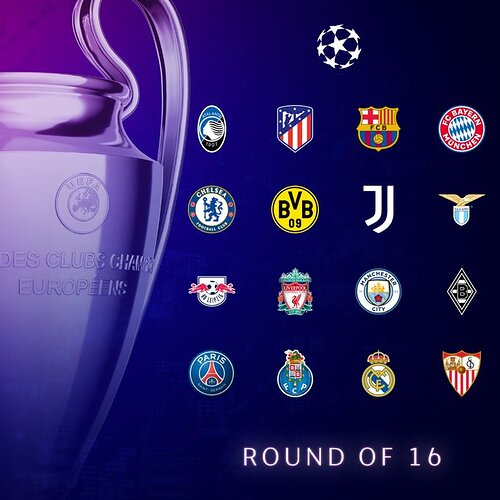 When and where is the Knockout Draw?
The draw is set to take place on Monday, December 14 at 11am (GMT) at UEFA headquarters in Nyon, Switzerland.
How will the Champions League last-16 draw work?
Each last-16 pairing will pit a club from Pot 1 (group winners) against a team from Pot 2 (group runners-up).
Clubs who faced each other in the group stage cannot be drawn together, while sides from the same country will also be kept apart.
The Pot 1 teams will all play the second leg of their last-16 ties at home.
When will the Champions League last 16 be played?
The first leg of the round of 16 fixtures will be played on 16, 17, 23 and 24 February 2021.
The second leg set to take place on 9, 10, 16 and 17 March 2021 .
The draw for the quarter-finals, semi-finals and final is on 19 March 2021.
In this thread, we shall be covering UCL Round 16 Draw and news leading up to the Round 16 matches.
Join in the discussion and share information related to UCL Round 16.