The draw for the quarter-finals, semi-finals and final were made from UEFA headquarters in Nyon, Switzerland today.
UEFA announced the remaining last-16 second-leg ties in the Champions League, halted in March due to the coronavirus pandemic.
All matches in the mini-tournament of knockout games, which will be single-leg fixtures, are set to take place in Lisbon, Portugal at either Sporting's Estadio Jose Alvalade or Benfica's Estadio da Luz between August 12-23.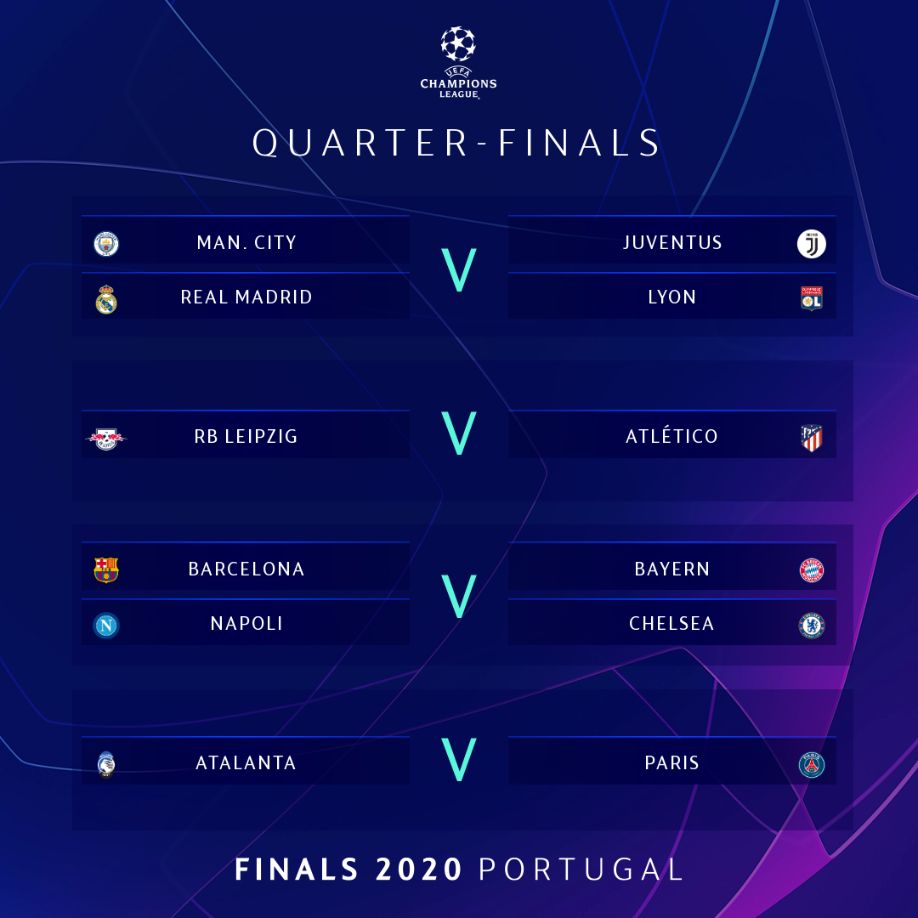 Champions League knockout stage - key dates
Champions League last-16 second legs: August 7-8
Champions League quarter-finals: August 12-15 (Lisbon)
Champions League semi-finals: August 18-19 (Lisbon)
Champions League final: August 23 (Estadio da Luz, Lisbon)
Let's follow the Champions League 2020 season here.
What are your predictions for the UCL 2020 Champions next month?