Erling Haaland can 'definitely' break the Premier League Golden Boot record this season.
Haaland has a remarkable 17 goals in his first 11 appearances in the Premier League for Manchester City, with his brace against Brighton on Saturday seeing him already surpassing the Blues' top league scorer last season. With the kind of qualities and abilities he's got,I believe he has the capacity to break the premier league record this season.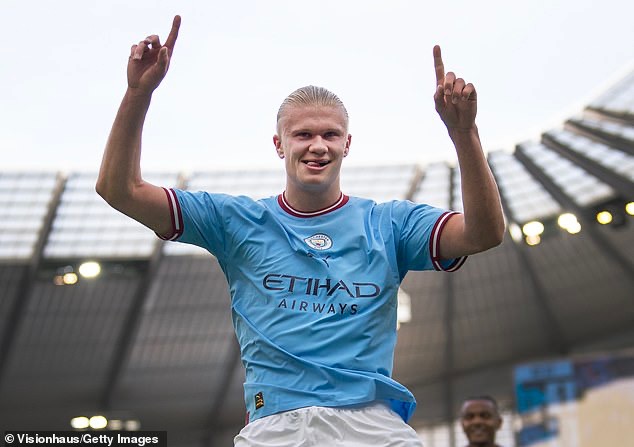 It was Kevin De Bruyne, who got 15 Premier League goals, and Haaland is now just six goals off last season's Golden Boot-winning total of 23 goals.
After he reaches that target, Haaland will be looking at the record of 34 goals for a Golden Boot winner in one season, currently jointly-held by Andy Cole in 1994 and Alan Shearer in 1995. With 17 in the Premier League already, he is now over halfway to Mohamed Salah's record of 32 goals in a 38-game season. Scorers of 34 goals in a 22-team division, Alan Shearer and Andrew Cole, must be fearing their tallies may be eclipsed too.