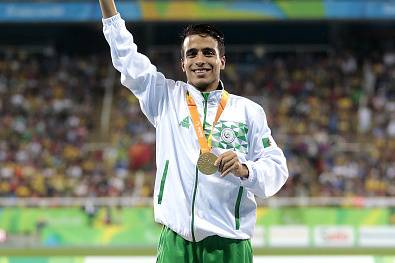 One would find it difficult to believe if told that a Paralympian clocked a slower time than his Olympic counterpart. One would be wrong.
Four visually impaired athletes—Abdellatif and Fouad Baka of Algeria, Tamiru Demisse of Ethiopia and Henry Kirwa of Kenya—all ran a faster time in the 1,500-meter T13 final than the Olympic champion, American Matthew Centrowitz Jr.
Abdellatif Baka's gold medal-winning time of 3:48.29 is a new world record for his classification. Centrowitz's Olympic time was 3:50.00.
Amazingly unbelievable, Ain't it?