It is a historic moment for Tamil Nadu's CA Bhavani Devi as she becomes the 1st ever Indian fencer to qualify for the Olympics in women's individual sabre.
The sabre fencer secured a spot in the World Cup in Hungary after the hosts lost in the quarterfinals of the team event, allowing South Korea to progress to the semi-final.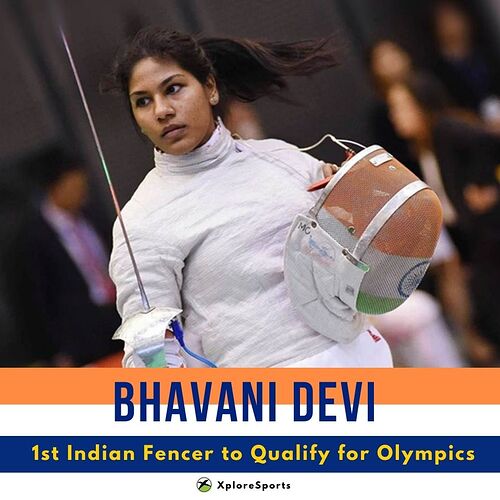 Bhavani Devi qualifies to the Tokyo Olympic Games through the Adjusted Official Ranking (AOR) Method.
Two individual spots were up for grabs for the Asia and Oceania region based on the World Rankings as of April 5, 2021. She is ranked 45th and occupies one of the two available slots based on the ranking.