A great day at the World Cup finally. Superb sunny day. Two fascinatingly close games!
Heroic effort by Brathwaite! Wow. How does he keep finding himself in these situations? He did his all, and then some. But it was always meant to be unlikely. A greek tragedy of a Match with CB as Hero.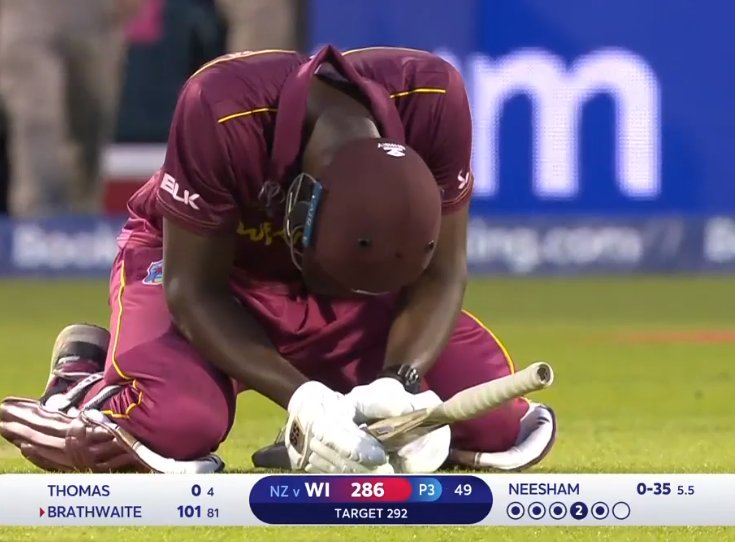 Match swung bothway throughout. WI started well with two quick wickets, But Taylor and Williamson pulled back with a great partnership. Williamson made a great 148 and managed to dragged NZ to defendable 291. WI lost two in a over to start, things looked gloomy, But Hetmeyer and Universe Boss pulled it back. Then came the implosion, 5 went down for 22. Then rose an unlikely hero. Carlos took the stage, took them almost near but it seemed all in the vain with 33 needed in 3 with last wicket remaining. WI's battle seemed to be fizzling out. But, Carlos had another Ideas, 25 in 48th and game looked to be sealed for WI with only 8 needed in 12. But, what is a saga if not ending in a tragedy. A good tight Neesham over came and made Carlos loose his patience. He swung hard at a not so good a delivery, I looked like going to be Six, But then Boult needed a redemption for previous spills and had to pull it out of air JUST 5 Inches short of the boundary. An all or nothing catch in the deep by Trent Boult proved to be just the difference between winning and losing.

No more nails left in either of the dressing rooms! There's your match of the World Cup.


Brave afghans also made Kohli's boys sweat it out. An excellent bowling effort with the ball on a slow turner had Indians in a twist. India made their lowest total since 2010 in a full 50 over outing. AFG made a steady batting effort falling a little short till end but never short of achievable. Nabi making India sweat till end but a hattrick by comeback man Shami sealing it for India. A good sweating for India;s lower middle order.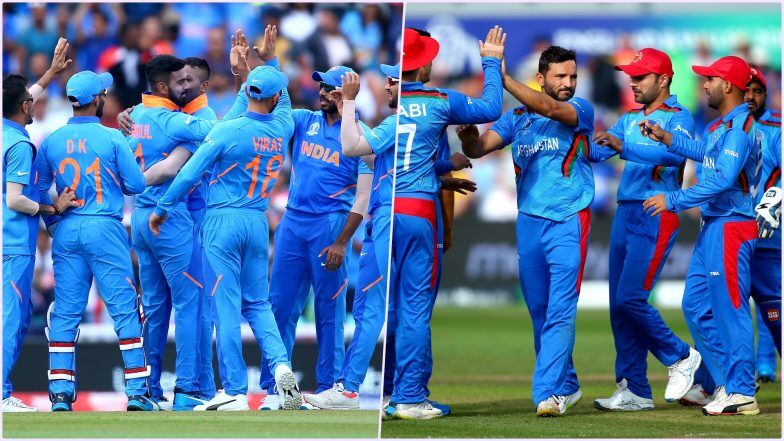 A proud display of Bowling performance by both the sides.
Overall, A day which we were waiting for since start of the tournament.