Twelve teams from the UEFA phase of qualifying compete in the UEFA Second Round of the 2022 FIFA World Cup qualification tournament, also known as the UEFA play-offs. The play-offs will select the final three European teams that will compete in the World Cup in Qatar with the group winners. The play-offs feature the ten runners-up from the UEFA First Round groups, as well as two group winners from the 2020–21 UEFA Nations League. The teams were split into three pathways, each with four teams, with two single-leg semi-finals and one single-leg final in each play-off path. In March and June of 2022, the matches will take place.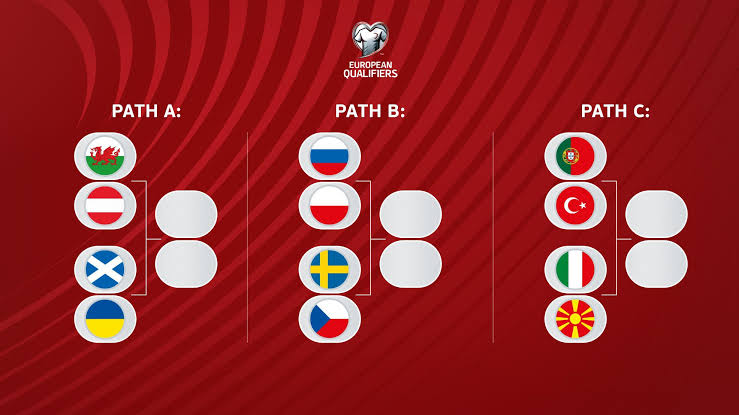 The playoffs Schedule
Semi-finals – Thursday 24 March 2022
Path A: Wales vs Austria
Path B: Sweden vs Czech Republic
Path C: Italy vs North Macedonia, Portugal vs Turkey
Semi-final – postponed, date tbc
Path A: Scotland vs Ukraine
Finals – Tuesday 29 March 2022
Path B: Poland vs Sweden / Czech Republic
Path C: Portugal / Turkey vs Italy / North Macedonia
Final – postponed, date tbc
Path A: Wales / Austria vs Scotland / Ukraine
All confirmed kick-offs 20:45 CET.
In this thread, we shall be covering all the UEFA World Cup qualifying playoff matches. Join the discussion and share your views on the various matches.