After three months without continental club football in Europe, the Champions League is back. We have reached the Round of 16, the business part of the competition.
This round will feature recent final rematches, some first time clashes, and, as always, high stakes matches.
Round of 16 Fixtures: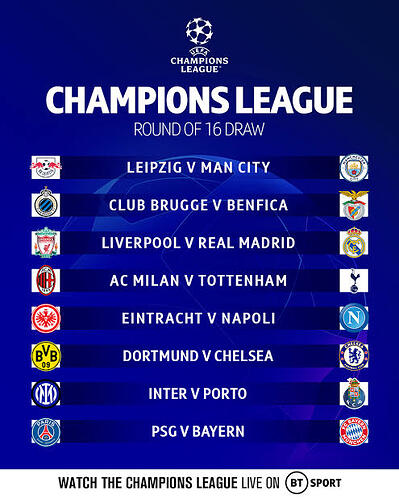 This is a thread for the Round of 16 of the 2022/23 UEFA Champions League season, Join the discussion and share your views on the various matches.