We're nearing the end of the season now that the clocks have gone forward, the days are getting longer, and the Champions League has advanced to the quarter-finals.
This week features some huge matches, with Chelsea hosting Real Madrid and Atletico Madrid visiting Manchester City.
The Quarterfinal Matchups and path to the final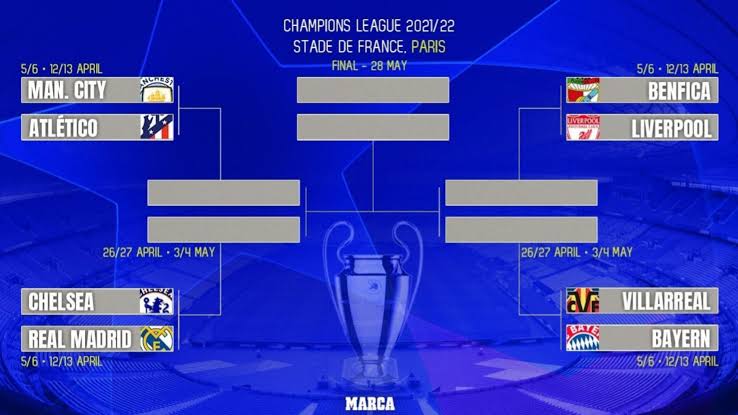 In this thread, we shall be covering all the quarterfinal fixtures of the Champions League. Join the discussion and share your views on the various matches.