With just two more rounds of fixtures left to be played in the 2021/22 Premier League season, the title race is still far from over, with Manchester City and Liverpool still battling it out for the top spot.
Arsenal and Tottenham Hotspur are also still battling it out for the fourth spot.
How things stand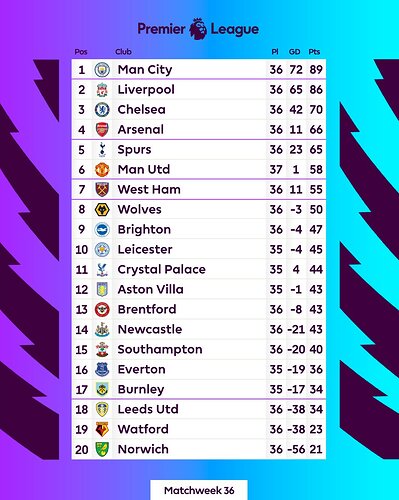 In this thread, we shall be covering all Matchweek 37 fixtures. Join the discussion and share your views on the various matches.