The games continue to come thick and fast in a busy second half of the season, and Gameweek 26 of the 2021/22 campaign will kick off on Saturday. West Ham United and Newcastle United will be in action in the opening match-up of the latest round of fixtures, with the two teams going head to head in Saturday's lunch-time kick-off.
The highlight of the weekend is surely the crunch tie between Spurs and Manchester City at the Etihad Stadium. Chelsea, Manchester United, Liverpool and Arsenal will all be in action in what promises to be an exciting weekend of premier league football.
The Premier League Top Six heading into week 26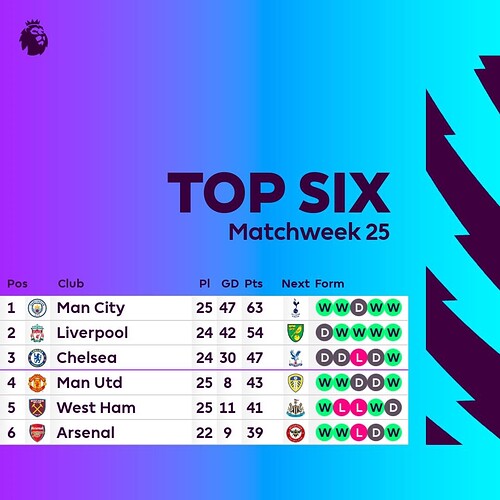 In this thread, we shall be covering all Matchweek 26 fixtures. Join the discussion and share your views on the various matches.