Players Cup 2019 - U19 Tournament is on 24th November at NHG Sports Arena - by Sporloc (Mira Road)
Players Cup Tournament aims to encourage football at grass-root level, give players exposure to competitions and scout talented players.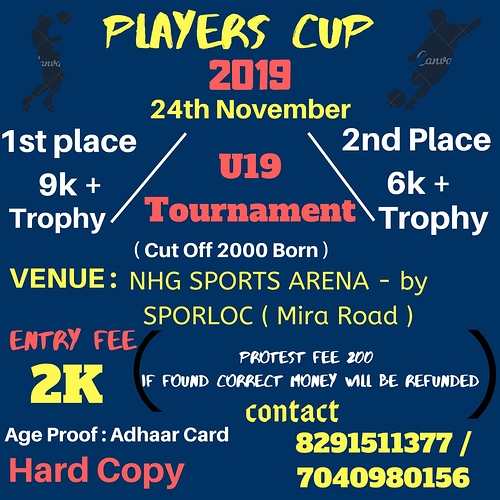 Polls will be conducted on the Day of the Tournament on this page:
– For Best Player of the Tournament & Best Goal Keeper of the Tournament
– Players with the highest vote will receive exciting prizes! (Updates to follow)
The teams can share photos and updates of the tournament here.