As Qatar 2022 (Nov 21, 2022–Dec 18, 2022) approaches, every national team is presenting their home and away jerseys for the FIFA World Cup.
Different sports brands are trying to make the most unique and stylish pieces in order to perfectly dress up the players and try to sell the kits everywhere. If they do their job correctly, they could sell millions of jerseys to the fans. According to Bloomberg , in Russia 2018, adidas was, in economic terms, the best sports brand of the World Cup with more than 8 million jerseys sold , in spite of the low performance of Spain, Germany and Argentina.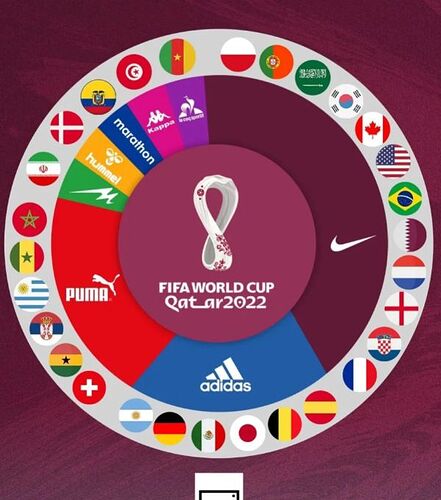 This is a thread for all the 32 teams home and away jerseys.
Drop your nation's jersey for this World Cup.