It's time to look forward to the summer transfer window. Rumours are rolling already.
In June 2023, those at the end of their contracts will be released from their respective clubs and free to go where they please.
2023 summer transfer sagas involve Victor Osimhen, Jude Bellingham and Declan Rice. The future of Harry Kane look to be the most intriguing. Should Kane refuse to extend his contract at Spurs, a whole host of clubs will undoubtedly flock, including Manchester United. Then there is, of course, Roberto Firmino, who will be without a club by this point unless they agree to fresh terms.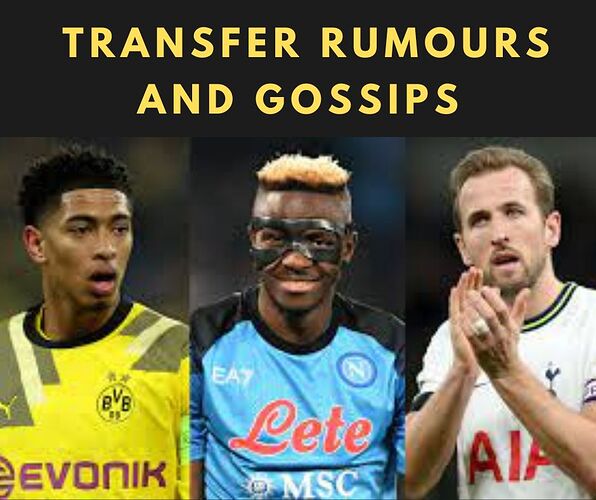 The summer transfer window for player movement across Europe's top leagues will open on June 10, 2023 and it will run until September 1.
This thread is for news and discussions for latest transfer news, rumours and done deals. You can post your latest news here and discuss about the transfer market.