Despite Premier League clubs spending nearly £2 billion on players in the summer, close to the Ligue 1, Bundesliga, La Liga, Serie A and combined, the transfer window could still be extremely busy.
The 2023 January transfer window will follow the Qatar World Cup and the high-performing stars in the WC will see big clubs and money chasing them.
Liverpool and Arsenal could look to add more depth in the centre to cover their injury prone midfielders, whilst Chelsea may want to add more quality in attack as replacement for Christian Pulisic and Hakim Ziyech.
And then there is expelled player like Cristiano Ronaldo who will be looking to join a new club in the new year.
European sides could also start negotiating with players like Rashford and Y. Tielemans who will be free agents in the summer of 2023.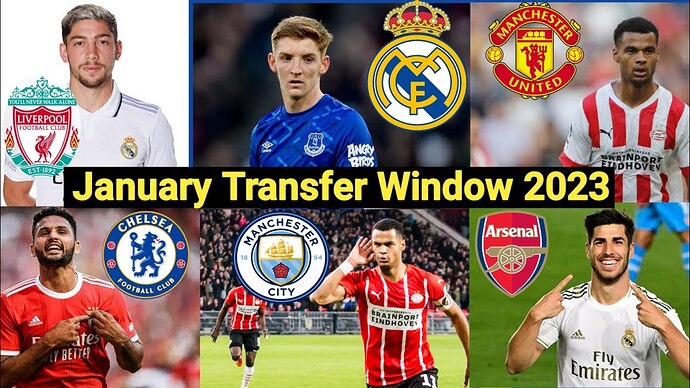 This thread is for news and discussions for latest transfer news, rumor and done deals. You can post your latest news here and discuss about the transfer market.
2022 Summer Transfer Window Link