The summer 2022 transfer window promises to be one of the most blockbuster windows in years barring last year when we saw the GOATs Messi and Ronaldo make the move.
In January 2022 transfer window, Juventus broke Serie A's record for the most expensive winter deal in signing Dusan Vlahovic for €80 million, while supposedly cash-strapped Barcelona spent €55m plus add-ons on Manchester City star Ferran Torres.
2022 summer transfer sagas involve Mbappe, Paul Pogba and Dembele. Then there is, of course, the excitement about the transfer future of Erling Haaland.
Chelsea and United, who failed to recruit in January, will have to spend to put an end to Manchester City and Liverpool's stronghold over the top of the Premier League. With the changing dynamics at Chelsea it will be interesting to see how the new ownership plays out in retaining and acquiring players.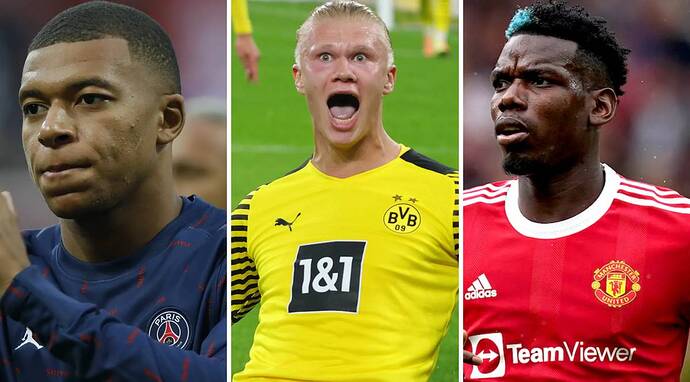 The summer transfer window for player movement across Europe's top leagues will open on Friday July 1, 2022 and it will run until 11pm GMT on Wednesday August 31.
This thread is for news and discussions for latest transfer news, rumor and done deals. You can post your latest news here and discuss about the transfer market.