Andriy Shevchenko sacked as Genoa manager after just NINE Serie A games in charge
Genoa have fired Andriy Shevchenko as their manager after just nine Serie A games in charge, the club confirmed on Saturday.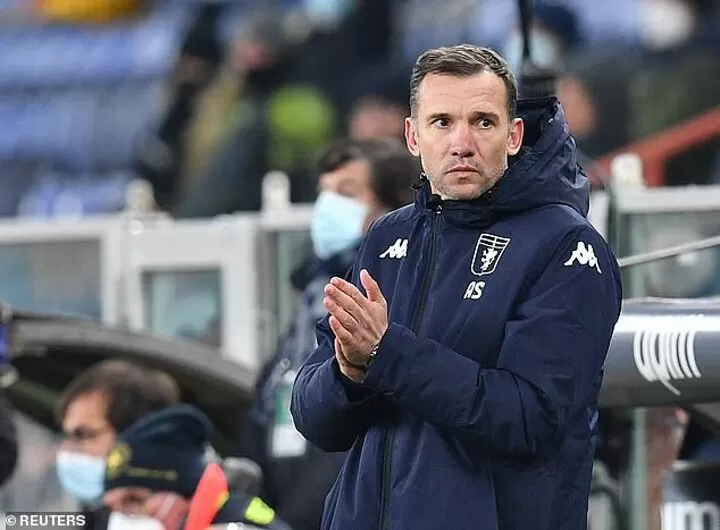 The writing had looked on the wall for a while for the ex-Chelsea and AC Milan striker, with the club having won none of its league matches since Shevchenko took over.
'Genoa CFC announce that coach Andriy Shevchenko has been relieved of his post,' the club wrote in a statement.
'The club thanks the coach and his staff for the hard work they have done in recent months.'